Since our beginnings, man has been a fan of the pump-up. Waring tribes mixed warpaint to smear on their faces and smatter horse's haunches. Pre-game rituals fuel the moment of execution, whether you are Brian Urlacher, would eat two chocolate chip cookies (while listening to country music) before each game, or Frida Kahlo, who liked to garden before touching paint to paper. The Ecuadorian national soccer team uses a witch doctor before their matches, and Michael Phelps listens to EDM after his breakfast of eggs, oatmeal, and four energy shakes.
There is something to be said for getting yourself in the right mindset to work. And while inspiration primarily comes from sitting down every day and getting the damn thing done, it certainly helps to surround yourself with resources that get your brain pointed in the right direction. That's why we've put together some of our favorite sources to get you in the mood for designand start those creative juices flowing. Let's jump in.
1. DRIBBBLE
Dribbble is a trove of inspiration for designers of any kind: Hand-drawn vectors, illustrated type, app, and website design, branded icons, and collateral pieces—you name the work, it's on Dribbble. Since Dribbble is a professional platform that serves artists as a portfolio, potentially leading them to a gig, using the site is like filtering out amateur work that won't do much for you in the way of inspiration.

You can find niché and commercial art, modern and stylized iconography, functional and materials design, and spectrums of other work that can fill your creative coffers, or help you find the creative professional you've been looking for. Some of the most talented artists in the world are on Dribbble. Both known and unknown, they are waiting for your eyes to be inspired.
2. GOOGLE FONTS and Adobe Fonts
A quick scroll down Google Fonts homepage is enough to spark your imagination and get your creative mojo moving. Not only is it a trove of resources for any designer when it comes to typefaces, but the community that Google has developed around its fonts is extensive, to say the least. Their Resources tab is full of case studies, profiles, and practical use-guides for designers looking to fuel their best work.
The complement for this is Adobe Fonts, which Adobe created from their acquisition of the font powerhouse Typekit. Find complementary font packs that help you round out a whole campaign, or just pick and choose from a few families and create your own. Since this a part of the Adobe community, you are also allowed to contribute to the font creations. Lend a creative hand to others in their journey to find inspiration.
3. Pinterest Boards
If you're thinking that Pinterest is just for moms looking to up their Autumn baking recipe repertoire, or looking for fancy snack creations to make for their kids at school, you've got the site sorely wrong. Notice we didn't call it a social site. While Pinterest is often categorized with the likes of Facebook or Instagram, it works a lot more like a traditional search engine. Only instead of links, it delivers images (with accompanying links), making it a designer's dream.
Not only should you be skimming Pinterest for inspiration, but it's also a great place to build a portfolio that drives traffic back to your own site. As far as your personal searches, keep them art-related. By keeping what you search focused on the kind of inspiration you'd like to see, Pinterest will curate your feed accordingly. Most of all, you can create different boards for different inspirational needs. Categorize by things like Branding, Packaging Design, Logo Design, Typeface, even Color Schemes.
4. Behance
Similarly, to Dribbble, Behance is a collection of works and profiles of artists who create and share their portfolios online. Powered by Adobe, it is often used as a feedback platform for peer review, as well as an online portfolio for up to date work from a designer. You can comment and interact with the boards that people post, discuss methods, and even hire freelancers. Save designs to your mood board or check out what big brands like Starbucks, Nike, or Singapore Airline's new creative campaigns are, while they are in the works.
While Dribbble is great for high-brow inspiration, Behance offers a more versatile platform. There isn't a premium requirement for posting on Behance, which means that the skill level, as well as type of artwork, becomes much broader. The end result is that there's a much larger melting pot to sift through, with artists, novice designers, brand developers, and mixed media creations. The odds of finding work that inspires precisely what it is you're looking to create becomes more likely.
5. FWAs
If you ever feel like you've seen all the same inspo and you're nothing's quite doing the trick (we've all been there—hello designer's block), head on over to the FWA. An online community that's been exploding since 2000, the FWA site is loaded with a new design every single day. There are hours of ideas online to fill your head before you, literally, go back to the drawing board to bust out that next set of creative or campaign deliverables.
Originally titled as "Favorite Website Award," the site is made up of 300+ judges throughout 35 different countries who come together to vote and award each user's design uploads. Awards are given on a daily, monthly, and annual basis, meaning there's never a shortage of new content for an inspo-seeking sailor like yourself to navigate through.
6. ABDUZEEDO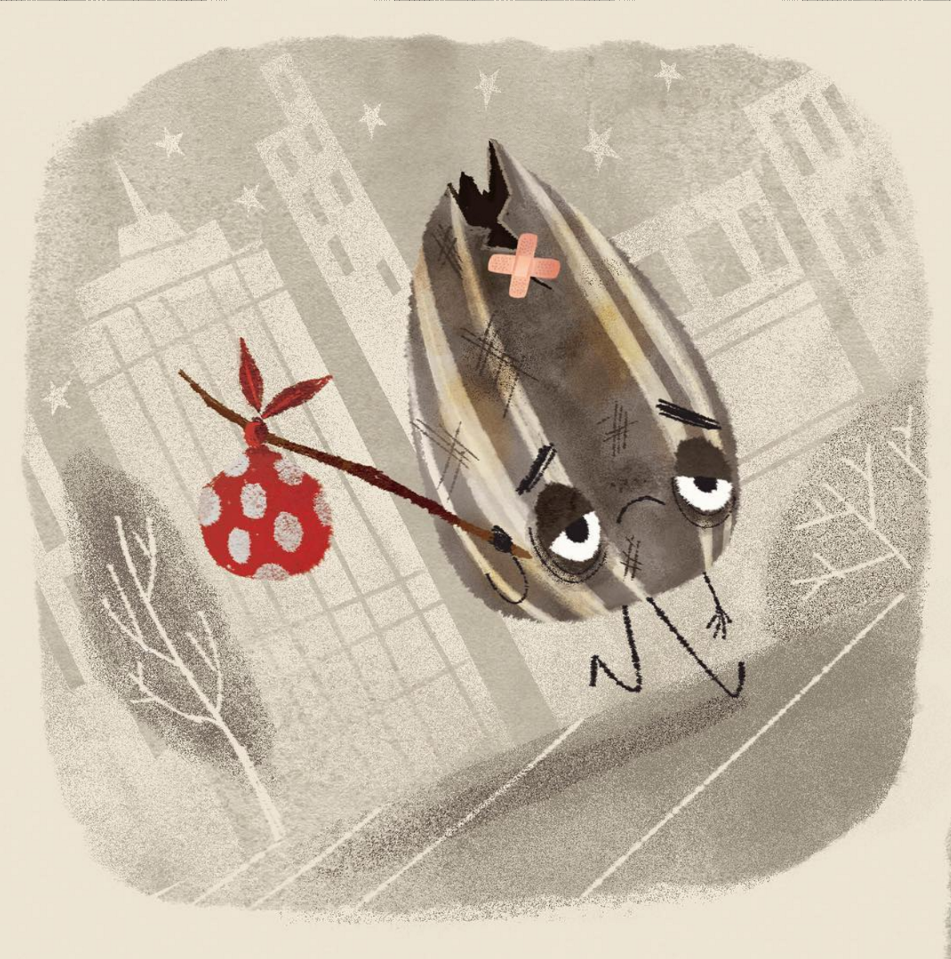 This little gem is a stellar find for anyone looking for both inspiration and a good how-to. Socked with both visual inspiration and tutorials of how to make your dreams a reality on the screen, ABDUZEEDO is a great way to make your design come to life. One of our favorite things about the site is the wide-spread range of media they include.
Looking for intricate hand-lettering inspo? They've got that. Artists, that turn classic Picassos into 3D images? They've got that. Badass album cover art? They've got that. Clean looking Medical app designs? They've got that. There is seriously something for everyone on this beautifully curated corner of the web.
And when it comes to making those inspirations manifest into real-life, they've got a tutorial for that, too. Whether it's vector displacement in Illustrator, futuristic lighting in After Effects, or 3D Paper Cut Logo Effects in Photoshop, any designer can dig around to find a few how-to's worth saving for later.
7. Lürzer's Archive
Lürzer's Archive is a traditional design magazine and online community for the advertising industry. They feature advertising campaigns for print and TV from around the world, targeted at the specific markets that the world contains. Want to see how they market Tide Pods in France, Eggo Waffles in India, and Parkour Trainers in the UK; then, the Archive is your spot. Whether you enter the offices of a big advertising agency or a small creative boutique, invariably, you will see somewhere on the white shelves a collection of Lürzer's Archive.
Inspiration on tap from the world's best minds at using visual mediums to capture an audience's attention, that's what Walter Lürzer, cofounder of advertising agencies TBWA Frankfurt, wanted to showcase in his rag. The online version has TV commercials, web, and tablet inspiration as well. If your stuck and need your creative pregame fired up, the Archive is about the best tool in the world to do it.
Have a favorite source we didn't list here? Tell us which one and why! As any designer knows, there's no such thing as a shortage of sources for a hefty swipe file! Finding the right inspiration can be pretty pivotal in getting the right creative behind your project.